Catalog » MapInfo »
MapInfo Pro training - available for FREE
Courses
We have removed MapInfo training from our maintenance programme.
Therefore we've decided to make available for FREE the historic learning content that we developed up to and including version 12.5. MapInfo has changed its interface considerably since that version, however the functions and concepts remain the same. If you would like access to our historical training for MapInfo do Contact Us to request access.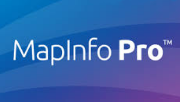 Actual course content is only accessible to users with a licenced account.
Courses cover a range of functions that are available in the GIS software. These courses provide thorough tuition, covering the range of functions needed to undertake a project. They include presentations, exercises and data.

Modules are function specific. If you have a good overview of the software, modules let you focus on a specific function from its basics through to its most complex aspects.
Read more guidance.