GIS247 Testimonials
Petroleum user Richard P. Kunkle


Richard Kunkle is an Engineering Coordinator for Penneco. He has been using GIS247 for a number of years to support his GIS work. This is the feedback Richard has given about our e-learning,
"I have found GIS247 to be a very informative training source. I particularly like the way the exercises are set up. In the early lessons, the exercises will tell you exactly what to do with every step included. As you reach later lessons, the exercises will give you the new information you need, but only include hints (which you can skip) with more details on how to proceed with the tasks you have already learned. I find this challenges you to remember where each tool or setting is located, and how to make it work, which is much better than a system that simply tells you every step all along the way.
GIS247 has taught me many, many things that have made doing my work here much easier, and given me confidence. One of the nice things is that you always have access to the lessons and modules you have completed (which are clearly marked), as well as the ones you have not yet done. This is really useful because if you are wishing to do a specific task, but you cannot remember everything about it, but you know it is in GIS247, the lessons and modules are named in such a way that you can easily find the information that you are seeking."

---
Petroleum user Mark Poole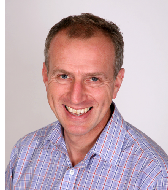 "Since BP have adopted ArcGIS as a primary platform for storing and visualising our spatial data I needed to develop my skills in the use of ArcGIS Desktop. I had previously attended face to face GIS training but had forgotten more than I had learned. The format of the GIS247 E-learning course really worked for me as I could both control the pace of my learning and fit training around my schedule. I followed the training primarily from home in the evenings and found that the combination of videos and exercises very effective with each module an appropriate length for a single session. The training has greatly improved my ability to efficiently author map products using ArcGIS Desktop and provided me with the enthusiasm and confidence to use the software more regularly and further develop my GIS skills."
Mark Poole is the Survey & Positioning Lead for BP Angola. Mark is responsible for the geospatial integrity of business critical data held in ArcGIS and actively supports teams engaged in offshore construction drilling and inspection operations that require maps and charts for their work.

---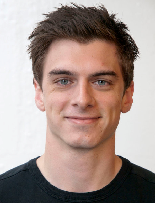 Petroleum user Dr Sebastian Hammerschmidt
Sebastian Hammerschmidt is one of the many BP users of GIS247. He was the first to achieve a certificate for completing the Beginners Guide to ArcGIS course. To gain this certificate; as proof of his new skills and knowledge; he passed the GIS247 marked course assessment – with distinction!
Sebastian took about 3 weeks to complete the course as he fitted it in around his other work commitments as he knew he needed the ArcGIS knowledge sooner rather than later. He says that in particular he
'found doing the exercises really beneficial, following them step by step really boosted my learning experience.The time I've spent doing the online training was well invested, since I am now much more efficient when working with ArcGIS. "
Dr Sebastian Hammerschmidt is a 2nd year Geoscience Challenger and works in the Africa New Ventures team in Exploration. He is continuing to develop GIS skills by following the Intermediate course.





---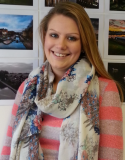 Course in Focus: Canal & River Trust

Louise Shakeshaft, who is just starting out in GIS has just completed the
on-line Mastering ArcGIS 10.1 course. Louise was the lucky recipient of GIS247's competition and has been able to follow this training course for free over the last few months.
Keen for a career in GIS, Louise is taking a Masters in GIS, part time. She says that the GIS247 training has been very complimentary to this by enabling her to develop her practical skills further. Louise says that "the GIS247 course allows me to go into greater detail than would be available from a one-off hosted training session. The course gives a clear, step by step guide to each tool learnt, covering all aspects about each."
Click here... to read the full article by Louise and her experience with being able to train when it's convenient for her and also the benefits of being able to implement her new GIS skills by using key functions like data driven pages to enhance her work.



---
In the Spotlight: Natural England Native Bees Project



Natural England is involved a huge number of environmental projects. Many are underpinned with the use of GIS. One such project is the assessment of risk from non-native bumblebees to the UK environment. The training available to experts involved in this project from GIS247's on-line resources has been invaluable to visualising the situation and identifying areas of risk.
Click here... to read the full article by Richard Clarke from Natural England about their native bees project.




---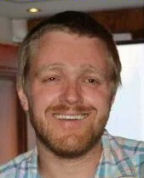 User feedback from Dr Edward Almond
"I'd just like to proffer an update and personal feedback on my experience with GIS247 so far. I'm pleased to say that the site runs smoothly and quickly. The training materials have been exceptionally useful so far."
"I started as a complete novice to ArcGIS but a competent user of computers in general. I therefore pick things up quickly and sometimes find courses go too slowly. The pace of ArcGIS courses is excellent, I have never felt things have run either too quickly or too slowly."
"The exercises have been worthwhile, checking my understanding and expanding it. In a short time I've been able to incorporate ArcGIS into my work flow, thanks to your courses."
Dr Edward Almond is an Advisor in a Land Management Local Delivery Team at Natural England.




---
In the Spotlight: Natural England GIS Migration Project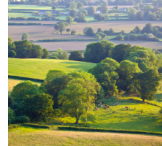 Natural England is a non-departmental public body which advises the government on the natural environment. The work it does is vital to ensure sustainable stewardship of the land and sea. Created in 2006 from 3 legacy organisation it was decided to consolidate their spatial data and GIS software platform. This was to reduce costs and to ensure better support to the multitude of GIS users that they have. This process was successfully supported with the provision of e-learning by GIS247.
Click here... to read the brief article about Natural England's software migration and training support.
---
Course in Focus: Mastering ArcGIS


The Mastering ArcGIS course is extremely comprehensive. It is designed to take users from an introduction to the desktop software through to being able to comprehensively use an array of complex and challenging functions.
Rachel Barkle from Cornwall Council considered that this was the perfect course for her to develop skills across an array of topics. This article outlines Rachel's experience of using an e-learning approach and how she has been able to implement key techniques she has learnt into her day to day work as a Development Support Officer. Rachel gives an account in her own words and highlights some of the key skills she has learnt such as feature analysis, manipulating data and complex labelling.
Click
here...
to read the full account of Rachel's experience of GIS247 training.
---
In the Spotlight: Nottingham City Council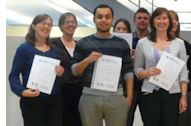 Nottingham City Council have a large number of GIS users across 15 different departments. They all have different requirements and use GIS in different ways for different outcomes.
Wendy Conibear from the GIS and Data Information Team expressed, "
The e-learning approach to training has been a great advantage, providing an excellent way to make training easily accessible for a large number of staff. This has also enabled a smooth transition in the upgrade to a different version of ArcGIS. This level of access to training would not be possible with a face-to- face approach as it would have been too expensive and resource intensive to run.
"
Nottingham City Council have been using GIS247's on-line training resources for the past 2 years. They are finding it extremely beneficial so are renewing their licence for a further 12 months. Click
here...
to read about Nottingham City Councils on-going experience using GIS247's resources.
---
Course in Focus: Beginners Guide to ArcGIS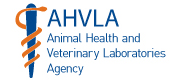 The Beginners Guide to ArcGIS is one of our most popular training courses.
It is the perfect place to start for people who are completely new to ArcGIS and have little experience with GIS. The course offers an ideal learning pace to engage the user, building knowledge and confidence and provides a good overview of the capabilities that the software offers. This article outlines the experience of Joanna Tye who has completed the Beginners course and Blessing Amin who is in the process of working through it on‐line. Click
here...
to read about their experiences.
---
A Recent Email from a GIS247 User
---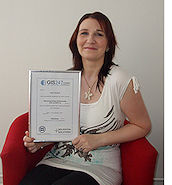 In the Spotlight: Iona Gerrard
Although Iona already made some use of ArcGIS by working on Fife Councils Street Gazetteer she decided that broadening and deepening her knowledge of ArcGIS would making both herself and the resources she provides to her Business Development Team more valuable. As Fife Council has an unlimited licence to GIS247, Iona was able to put aside a few hours each week to follow the training. GIS247's Learning Management System kept track of her progress so it was really straight forward for her to log-in and carry on from where she got to.
In the space of 6 months Iona has developed significant expertise in using ArcGIS by undertaking 8 full training courses and gaining distinctions in them all.
Due to her new skills Iona is now working on the authorities 'Corporate Address Gazetteer Improvement Project'. It is a huge project and the training she undertook is having a direct benefit on the ability to move the project forward. To read the full article about Iona and her progress click
here...
---

Nottinghamshire County Council
At Nottinghamshire County Council, Julian Walters leads a team of GIS experts. In 2009, Julian recognised the need to support GIS users of all abilities across different departments of the authority with training to make the most out of their investment in the Esri ArcGIS software. He looked to GIS247.
The initial licence ran for 12 months during which time the users had access to a large number of training courses and technical modules. The first 12 months of access to specific ArcGIS training via GIS247 has proven to be extremely successful with a positive impact on the use of GIS across the authority.
"
The ultimate endorsement of the quality and usefulness of the GIS247 training has been to renew our licence
" says Julian Walters. "
It is now viewed as such a strategic investment that we have moved to a central approach to fund our licence.
"
To read the full article click
here...
---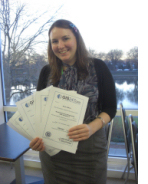 In the Spotlight: Rosie Gilbert
Two years ago Rosie had not even heard of GIS. Through her organisations GIS247 licence Rosie was given the opportunity to undertake a range of training courses in the Esri ArcGIS software. In the space of a year Rosie has gone from a total beginner to being a highly competent and skilled user.
She followed a range of different training courses building up her skills and expertise and has taken advantage of GIS247's assessment process. Rosie has not only completed 7 challenging courses but has obtained distinctions for all of them. "
Gaining 7 distinctions is an incredible achievement especially as our training assessment process is rigorous and really does test whether users have attained the appropriate technical competence. Rosie has done extremely well
", says Debbie Soloman, Training Manager at GIS247.
To read about Rosie's experience of using GIS247 click
here...
---

Fiona Fyfe from Living Landscapes Consultancy
In order to develop and prepare a number of Local Landscape Information Packs for East Devon Coast Area of Outstanding Natural Beauty (AONB), Fiona Fyfe from Living Landscapes Consultancy decided that some training in MapInfo Professional would be beneficial to support the technical component of the project. Fiona decided that the learning-on-demand approach offered by GIS247 suited her perfectly. She could then get the right level of training she needed, when she needed it. For more information on how Fiona used GIS247 to support her delivery of the project for East Devon Coast AONB click
here...
---
We have some more interesting articles about the success of GIS247 (for both GIS managers and GIS users) coming very soon.